One in eight people set to have type 2 diabetes by 2045, says study
No Diabetes XXL
Global paces for the disease will rise from 9% to 14% with severe impacts on health care system unless obesity degrees are shortened, reply scientists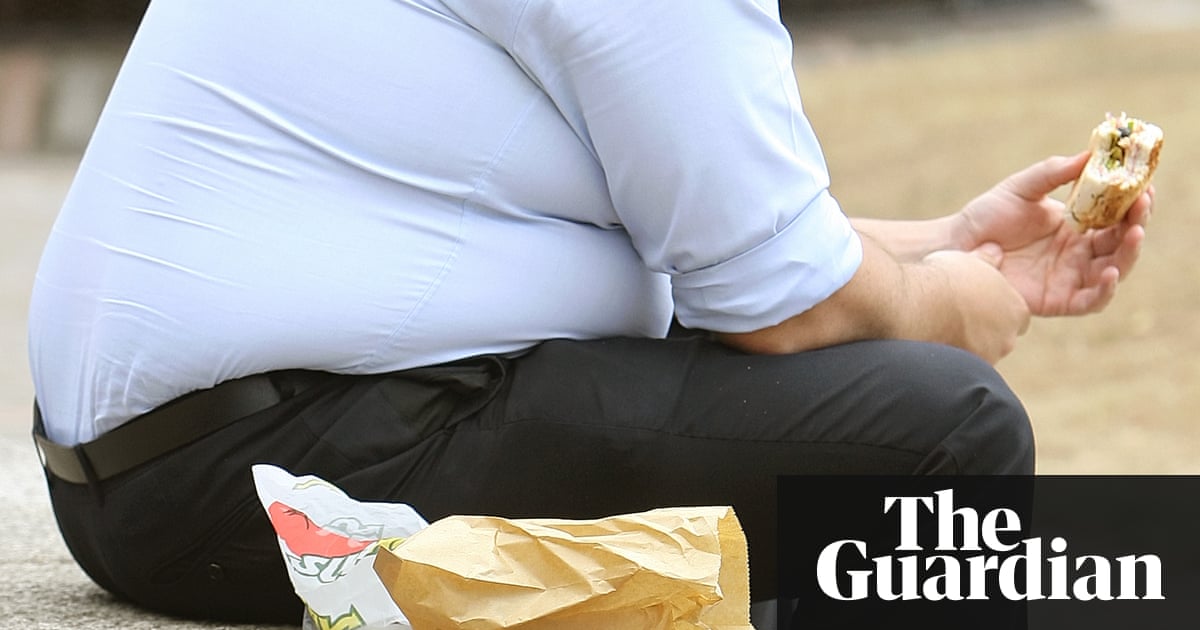 One in eight people around the world will have type 2 diabetes by 2045 if obesity continues to advance at the current charge, according to a brand-new study.
Last year, 14% of the global population was obese and 9% had type 2 diabetes. By 2045, 22% is likely to be obese and 14% will be suffering from category 2 diabetes, estimations presented at the European Congress on Obesity in Vienna suggest.
The deductions of the expanding amounts are severe for health care system in every country. Diabetes UK is forecast that the NHS invests PS1 4bn a year on the disease previously, which is about 10% of its budget. Beings with diabetes require monitoring, medication and care for the serious potential complications who are capable of include amputations and blindness.
The study was carried out by scientists funded by the pharmaceutical corporation Novo Nordisk, which sees diabetes treatments, together with the Steno Diabetes Centre in Gentofte, Denmark, and University College London. They say that to prevent type 2 diabetes frequencies rising above 10%, obesity degrees must come down by a quarter.
The establishments collaborated to launch the Cities Changing Diabetes curriculum in 2014 to accelerate the world fight against metropolitan diabetes. The curriculum began with eight metropolitans: Copenhagen, Rome, Houston, Johannesburg, Vancouver, Mexico City, Tianjin and Shanghai. These had subsequently been to participate in a further seven cities: Beijing, Buenos Aires, Hangzhou, Koriyama, Leicester, Merida and Xiamen.
" These lists accentuate the astounding request "the worlds" will face in the future in terms of numbers of people who are obese, or have type 2 diabetes, or both. As well as the medical objections these people will face, the costs to countries' health systems will be enormous ," alleged Dr Alan Moses of Novo Nordisk Research and Development in Soborg, Denmark.
" The global prevalence of obesity and diabetes is projected to increase dramatically unless prevention of obesity is hugely intensified. Developing successful global programs to reduce obesity render best available opportunity to slow or stabilise the unsustainable prevalence of diabetes. The first step is necessary the recognition of the challenge that obesity presents and the mobilization of social service and disease prevention resources to slow the progression of these two conditions ."
The researchers have calculated the likely rise in obesity for individual countries. If current trends in the US resume, obesity are on the rise from 39% in 2017 to 55% in 2045, and diabetes rates from 14% to 18%. To restrain diabetes paces in the US stable between 2017 and 2045, obesity must precipitate from 38% today to 28%.
In the UK, "theyre saying", current trends predict that obesity will rise from 32% today to 48% in 2045, while diabetes tiers will rise from 10.2% to 12.6%, a 28% rise. To stabilise UK diabetes frequencies at 10%, obesity prevalence must descend from 32% to 24%.
" Each country is different based on unique genetic, social and environmental conditions which is why "were not receiving"' one width fits all' approach that will work. Individual countries must work on best available approach for them ," read Moses.
The tide could be switched, he added," but it will take aggressive and coordinated action to reduce obesity and individual metropolitans should play a key role in confronting the issues around obesity ."