One in 25 Year 6 children 'severely obese'
No Diabetes XXL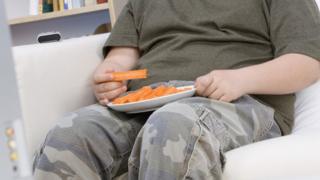 One in 25 children placed in England aged 10 or 11 are sternly obese, new analysis has found.
Height and weight amounts present the number of children classed as dangerously overweight has increased from 15,000 in reception to 22,000 by the time they leave primary school.
The Local Government Association, which analysed Public Health England illustrations, said action was urgently needed.
The government held its childhood obesity design was "comprehensive".
The weight and height of all children in England is calibrated when they start and leave primary school, under the government's national child assessment programme.
Share this post
---